Road bike loop around central Gran Canaria, with amazing views to Tenerife, central island, and Roque Nublo. Due to its hilly profile, it's suitable for experienced riders. While you can start and finish the loop anywhere, we picked Tejeda as a start-end point. It's a small & pretty town, famous for Tejeda sweets – particularly "Palmeras de Tejeda" and various almond pastries. So treat yourself once you finish the loop! There is also a delicious ice cream 🍦 shop and plenty of restaurants; – and in the summer a nice swimming pool!
On a sunny day, you should enjoy the view of El Teide, you'll pass by the holly mountain Roque Bentayga, continue towards Roque Nublo and Canarian pine forest 🌲🌲. Once reaching the viewpoint "Pinos de Gáldar" it's pretty much downhill left, you'll pass by Montañon Negro (Black mountain), which is another point worth a short stop. The road is twisted and curvy – as all the roads on Gran Canaria are – and offers scenic views. Most of the uphills are gradual or "fake flats 😎". The steepest climb is from Ayacata to Roque Nublo, around 3km with an average of 9% 💪. Don't worry there is a bike-friendly bar/restaurant in Ayacata, just before the climb; and there is usually a van with drinks and snacks at the parking of Roque Nublo. There is another uphill around km 30 where you can eventually shorten your ride and pass over Cruz de Tejeda.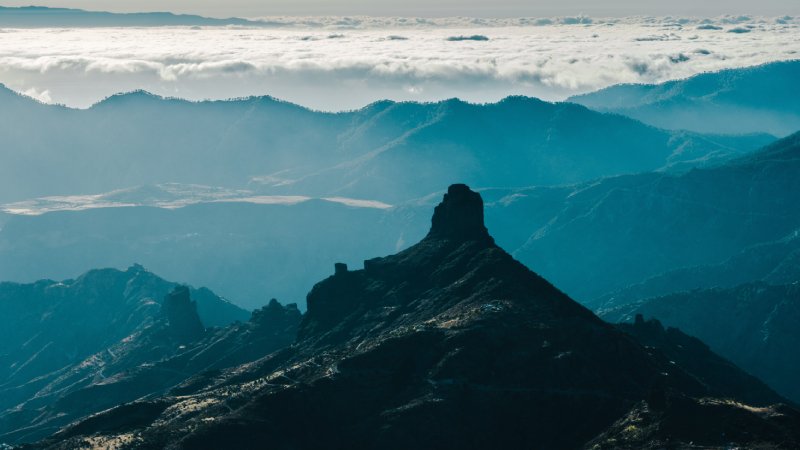 Type:
Asfalt
Profile:
Hilly
Level:
Hard
Distance:
57 km
Elevation gain:
1600 m
You won't be hungry or thirsty on the way, there is plenty of bars and restaurants available if you need an energy boost on the way. You can shorten the route down to around 38km if pass over Cruz de Tejeda instead of going towards Cuevas de Corcho & Artenara. Mind, it won't be any flatter. The route is definitely hilly! 🚵‍♂️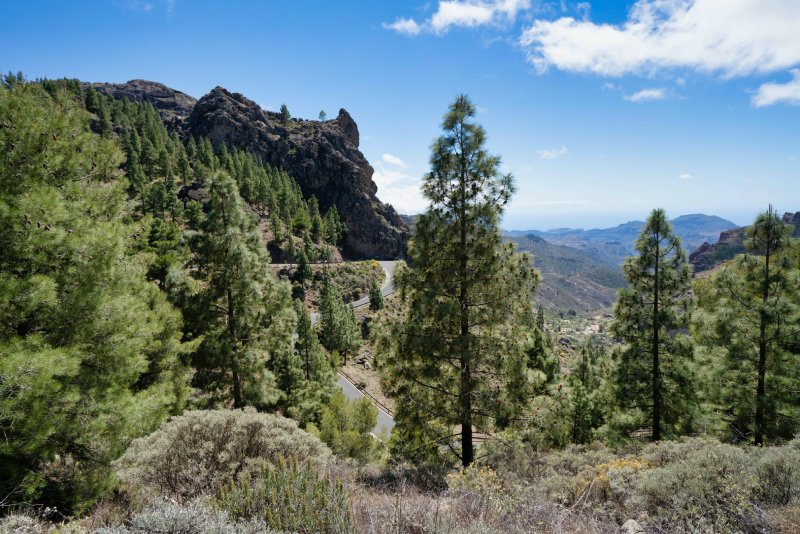 If you're visiting Gran Canaria during winter, mind it can be cold, windy & foggy at the top of the island. Don't let the sunny photos trick you. It can drop to 5 ºC on some days. Make sure to bring suitable wear with you, or pick another route on the sunny & warm side ☀️ of the island (south).
Route is hilly, requires some biking experience and fitness; but definitely one of the most scenic ones and pass by most of the famous landmarks of Gran Canaria.