The Ultimate guide contintue – don't miss the Part 1 & Part 2 where we've included some very cool bike gadgets and the list goes on!
16. Portable Bike Speaker
While riding with your earphones might be forbidden in your country, don't let you stop riding your bike without music. One of the coolest bike gadgets is the portable speaker. It can be connected to your smartphone in seconds, allowing you to enjoy your ride on musical notes. All good portable bike speakers are waterproof and designed from the best materials for outdoor use. They can be installed using a special holder that comes with them, or just strapped on the bike pole. Keep the volume on acceptable level 😉
17. Mudguards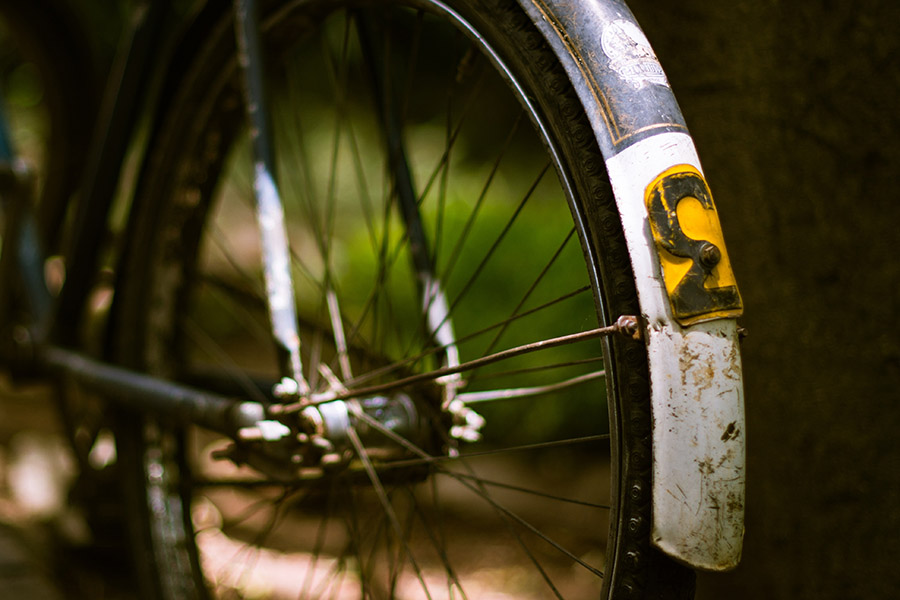 Long gone are the times when mudguards served a purely practical scope. Nowadays, a city bike can use mudguards to improve its appearance. These are available in all sorts of materials, including wood. Find something sleek and elegant! Make sure to buy the correct size for your wheels.
18. Phone Mount (and Charger)
Phone mounts are one of our preferred cool bike gadgets. Usually, these come with a clamp-on system and keep your phone in place during your ride. It is an excellent solution if you need to use your GPS and navigation while riding your bike in the city. If you're afraid that your handlebar is getting too crowded get a phone mount in combination with front lamp.
19. Bike Cover (for Storage)
Bike covers are a must, especially if you live in a rainy area. So, when you park or store your bike, you can cover it with a suitable bike cover. It's also handy to cover your bike during off-season. Bike covers can be folded into small and portable compact size, and most of them come with a lock hole design, so it won't get stolen while parking your bike in the city. For indoor storage, get an indoor cover, which will protect the bike from the dust.
20. Stickers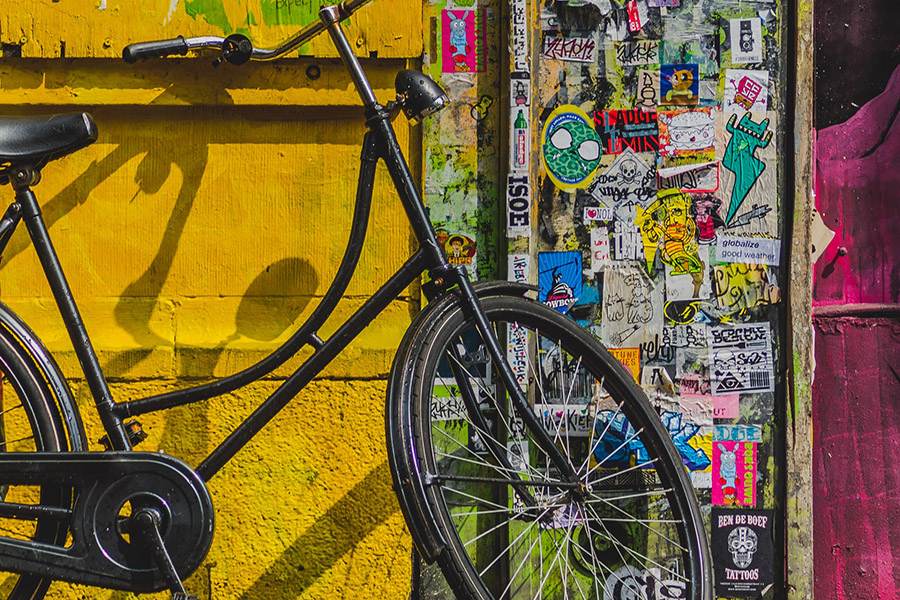 If you want to reveal your personality, you should pimp your bike with a set of stickers. A smiley face, stars, a logo, or a pet's face can all reveal your creative nature. You can glue them on the bike frame or the wheels, they will add an extra touch to your bike. Pick a few reflective ones to spice up the design!
21. Bottle Opener
Maybe one of the best ideas to upgrade your city bike is the bottle opener. Usually installed under your seat, these come in handy when you stop for a drink or you're a party animal! You might just get a nice bike bottle opener, either in the shape of the bike, or made of bike chain. Mind, don't drink and drive. It can be a nice gift for a bike lover, too!
22. License Plate for Bicycle
Did you know that license plates used to be mandatory for bicycles? Yes, the same way every car has a license plate now, it used to be for bicycles, too. You can still "register" your bike with one of funny plates you can find in our shop.