Each of us has an at least one friend who is total nerd or science freak. For this science enthusiast, it is sometimes hard to find a gift which will really suit them. That fore we prepared a list of nerd gifts which are innovative and somehow connected to science. Maybe you even find something for yourself! Science is wide and incorporated in different aspects of our lives!
Bike Plate Ride for Science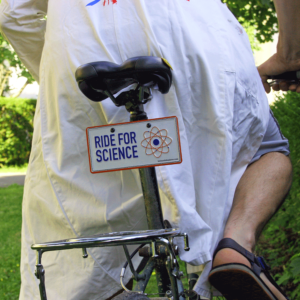 For scientist or science enthusiast who loves science or devoted their life to science! For crazy scientist on the bike! So the importance of science won't remain overlooked and the proof that scientist do exercise also outside their labs 😉
Brain Erasers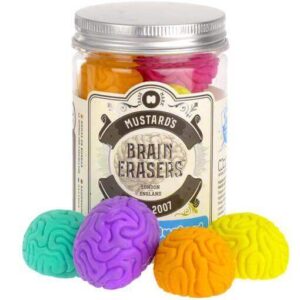 Scientists are funny people because usually, they like everything connected with science. And regarding that brain from scientist are very occupied of all the important facts, papers, experiments …. they sometimes just need to erase some us junk information. And why not use hilarious Brain Erasers in five different colours.
Math Formulas Tie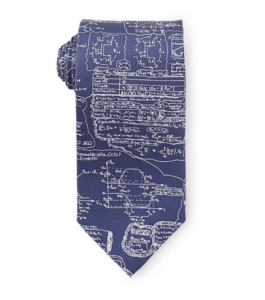 A genius idea for the math of physics geeks and super appropriate for the graduation, master or PhD party! It also suits well to the everyday outfit.
Caffeine Earrings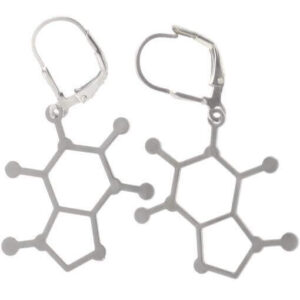 There are strong correlations between scientist and caffeine, usually large amounts of it! We all know the stereotypic scientist that works late at night and support him/herself with a strong and delicious drink that keep him focused for another couple of hours. Well, to be completely honest this is also happening in real life, not just movies 🙂 These nice earrings are a great gift for all caffeine addicts who love the effect and look of it!
More (Presentindicative)
Chemist's Spice Rack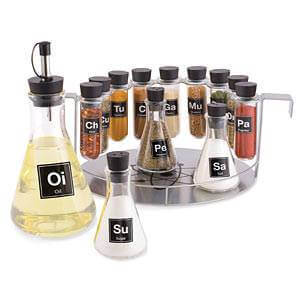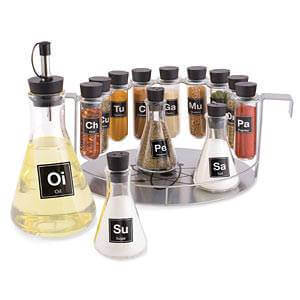 Enthusiasm about science objects can also find its place in the kitchen. For the scientist who likes to experiment in the kitchen as well. To have the spices, salt, pepper, sugar and oil organized like in the laboratory, but with better flavour! Let's spice up the life!
Solar System Planet Lollipops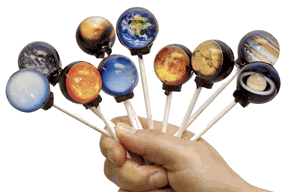 It is not necessary that science is always complicated and hard to understand. Science can be also sweet as yummy planet lollipops with different flavours! With this sugary gift, you can also "taste" the platens and decide which you like the most! Let's taste the crazy science!
Beer Chemistry Pint Glass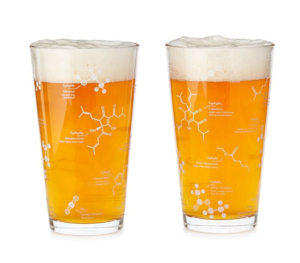 It's not the secret that many good ideas pop out outside of work! Several important discoveries have been made during or after the holiday. And having a pint of beer after work from creative glasses can bring out the whole new approach! 😉
Moon Nightlight Lamp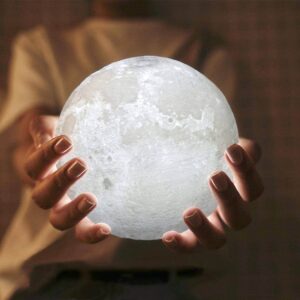 People had always been fascinated by the night sky, planets, light and other space objects. Moon Lamp is like are the reminder of how beautiful is the night sky. For some people who had more an owl timetable, it can be great working or sleeping ambient.
Periodic table game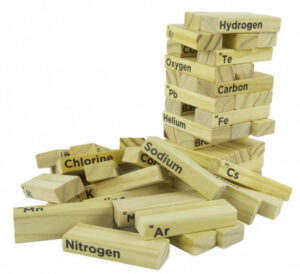 This table game offers several benefits. Table game in the first place means that you disconnect from all the computers and reconnect with your friends, co-workers or schoolmates. It enables to learns Periodic Table trough game and helps to practice patience.