The thing with gear aficionados is that we are like lawyers, the more you ask, more opinions you get. And there is nothing wrong with that. Everyone develops their own style with different gear lists throughout the years. Below we have made a little list of suggested gear for bike travellers. Keep in mind that most of this stuff is high end, but if you are able to afford it, is worth it. But probably everyone agrees that some duct tape and ropes are always good thing to have with, but even there could be a discussion which brand duct tape works best.
Caradice Super C Panniers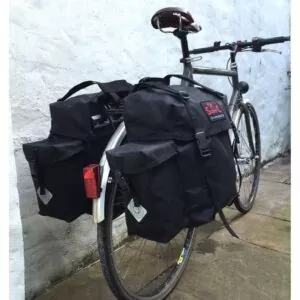 Like with all things in life not all people agree that one and only product is the best. So for all the people who prefer cotton before waterproof panniers there are the Caradice Super C Panniers. People say they last longer but they are not completely waterproof and they do need some maintenance from time to time.
More (Amazon UK)
Tubulus Logo Evo Rear Rack
Once you have the panniers and all the stuff packed you have to get them on the bike. You can't miss that with Tubus Logo Evo rear rack. The design has been around for a while, it is lightweight and sturdy enough to hold all your belongings. Tubus is so confident with their product, that they offer 10 year warranty.
More (Amazon DE)
Speedplay Drillium Pedals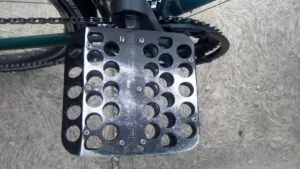 It doesn't happen often but, if you are a big strong guy you can destroy pedals. That happened to a fellow traveler we meet on the way. After the incident he bought the biggest and strongest pedals he could get. Pedals turned out to be very comfortable with amazing grip. Maintenance is quite easy since they have lubrication hole and the bearings are excellent.
More (Amazon DE)
Primus Omnifuel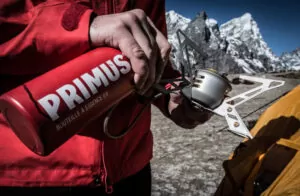 Solution when you are really of the grid is multi fuel stoves working on variable stuff like fuel, including gas, gasoline/petrol, diesel and even kerosene/paraffin. Maybe it is a little complicated but you will always be able to find something to make coffee in the morning or real dinner after long day
More (Amazon DE)
Topeak Alien II multitool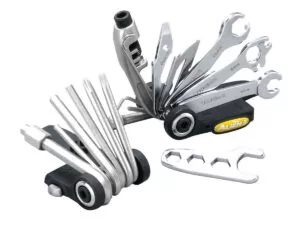 Multitools don't get any better than this, it even have a bottle opener. Of course the whole thing is small and appropriate only for smaller field repairs, but it will get the job done. The only disadvantage are tire levers, specially after dealing with a lot of punctures.
More (Amazon DE)
Nemo Equipment Hornet Tents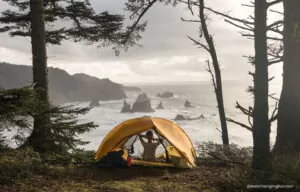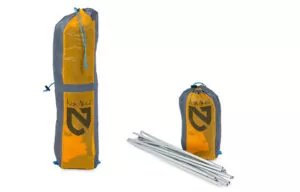 It is nice to sleep outside for night or two when nights are dry. When travelling for a long period of time you need good shelter in the smallest package possible. Nemo Hornet Tents combines this crucial demands in high quality tents for 1 or 2 persons. They even have a lighter version called the elite. Hands down this is on the lightest real tents you can find so it is an investment worth paying.
More (Amazon DE)
Thermarest Z Lite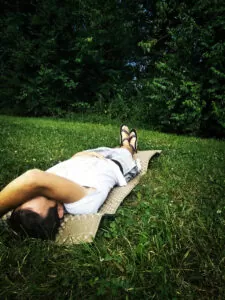 Perhaps somebody will say I am a fool for choosing the old school foam, specially after nowadays light seflinflated mattresses … But if you are a little like me and don't want to check the floor vigorously every time you take a nap, then Thermarest Z Lite is still a way to go. After many years of use it will only compress a little, but that is basically all that will and can go wrong. No punctures and no surprises from variable floors.
More (Amazon DE)
Tubulus Tara Front Rack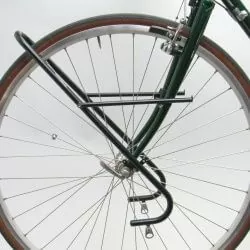 Again, for the front wheel rack, we have to go with Tubus. The design is lightweight and strong enough. Also the weight is closer to the ground so you have much more stability and the ride is smother.
More (Amazon)