Bicycle maintenance is important, if you want to keep your lovely bike in a stellar condition. There is always going to be some wear and tear when you have been pedaling for a while. The cost of visiting a spare parts store or hiring the services of a repair guy can be quite expensive and time consuming. However, with the right tools and basic knowledge, some of these maintenance tasks can be carried out within your home and can go a long way in saving you some bucks. In this article, we will check out some vital maintenance routines and fixes bike owners will find handy.
Wrapping handlebar tape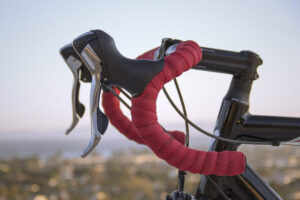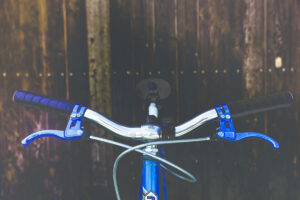 Although perceived as inconsequential, changing the tapes around the handlebar of your bike could significantly change your riding experience positively giving you a great grip and feel. Even though it seems like a relatively easy procedure, there is an ideal way to go about it. To begin, there are several options, one which is to stick an inch or two into the bar, before winding around the bar, while the other option is to start with a centimeter or two of tape overlapping the end. Uniformity is very important while wrapping, you can wrap 'inwards' towards the frame or 'outwards' away from it, but make sure it is the same on both sides.
Replacing a broken spoke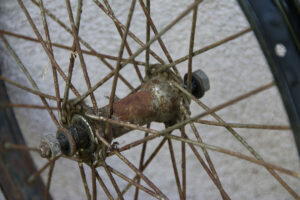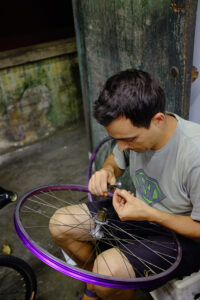 A broken spoke is very often experienced by bikers especially during winter, however, replacing the spoke of your bike is possible if you are patient enough. However, replacing a broken spoke is usually the worst case scenario. You will need a wrench, a cassette removal tool, a chain whip and a spoke key.
The chain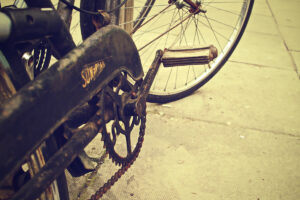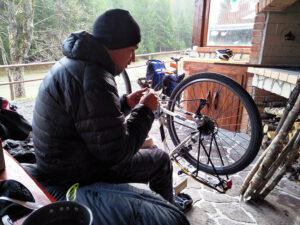 This is the heart of your bicycles motions engineering so its prone to wear and some regular maintenance can help. You will most likely experience a broken or derailed chain more than once during your cycling. It is therefore essential to regularly inspect, clean up, oil or replace your bike's chain when necessary. About the problems a broken chain can cause you can read here.
Brake pads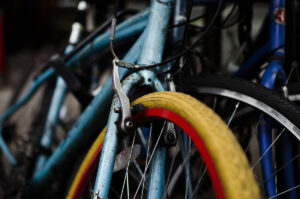 The way brake pads are fashioned to work, means they are definitely going to wear as time goes on. This is a result of the frictional force it takes to bring you to a halt when you hit the brakes. But not to worry as they are ridiculously easy to replace.
Changing the brake and gear cables
When it comes to cables maintenance, it's advised to do it before your cables malfunction. This is a very important part of your bike as it affects the performance of your braking and gear system. You can do this task yourself, but it is quite time consuming. If you are not sure, it is better to visit a bike maintenance shop, when playing around with this part of your bicycle.
Bike accessories checklist
Things You'll Need – "For All Kinds of Riding"
"Some Neat Extras"
"For the City"
"For the Mountains"
"For Extended Touring"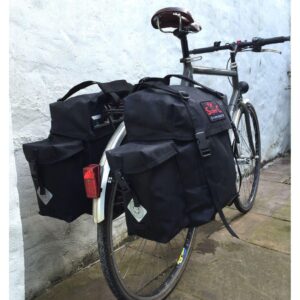 For frequent riders, say for example, you ride your bike Mondays to Fridays, it is advisable to pay an occasional visit to a bike mechanic/repair shop. You can schedule a meeting once in every month.